Ford Gran Torino 1975 police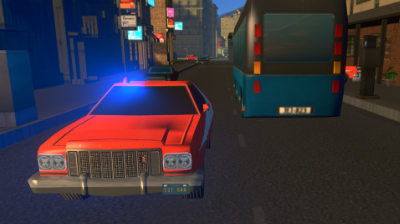 Description:
Finally Starsky & Hutch arrive in Cities: Skylines.
Build your own Bay City. *
Mount the curb
Arrest hoodlums
Wear knitted cardigans
* Huggy Bear not included.
This is the police vehicle variant of my Ford Gran Torino 1975 red with a throw on teardrop roof light.
Model
Acts just like the standard police vehicle except only has a criminal capacity of 2.
| Model | Tri count | Texture size |
| --- | --- | --- |
| Main | 1048 | 1024 x 1024 |
| LOD | 80 | 64 x 64 |
Notes
I have been unable to fathom how to adjust the position of the flashing lights. The roof light illuminates correctly as it is configured in the color_c.png mask but the lights still flash in the same position as a standard police vehicle. If anyone understands how to adjust this please let me know and I will ammend accordingly.