The Pantheon [Paris]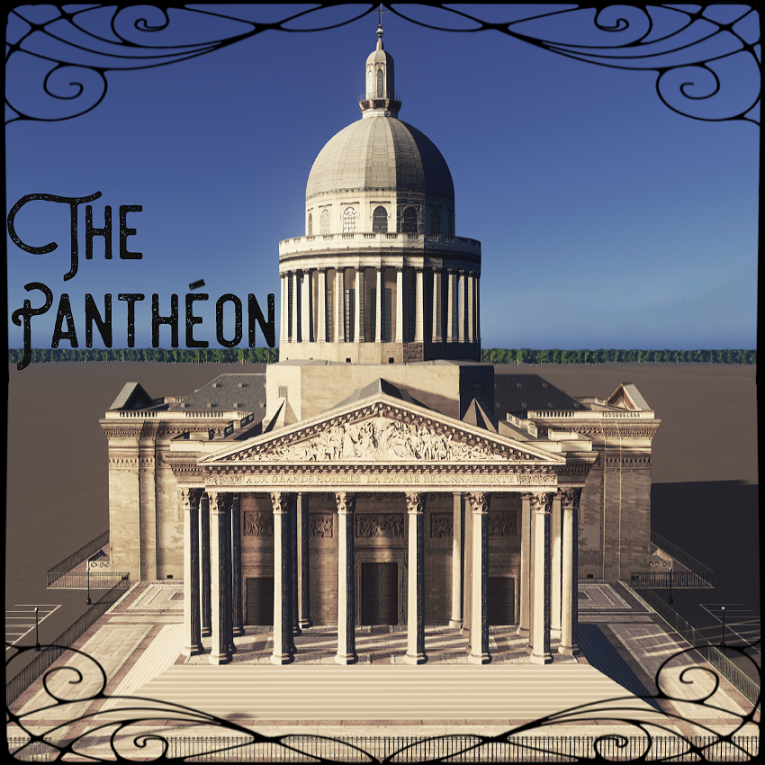 Author:
Gèze
Last revision:
17 Apr at 19:11 2017 UTC
Description:
Informations:
The Panthéon is a building in the Latin Quarter in Paris. It was originally built as a church dedicated to St. Genevieve and to house the reliquary châsse containing her relics but, after many changes, now functions as a secular mausoleum containing the remains of distinguished French citizens. It is an early example of neo-classicism, with a façade modelled on the Pantheon in Rome, surmounted by a dome that owes some of its character to Bramante's Tempietto. Located in the 5th arrondissement on the Montagne Sainte-Geneviève, the Panthéon looks out over all of Paris.
Some facts:
1. It was constructed between the years 1757 and 1791.
2. It is 110 meters long and 85 meters wide.
3. It stands at the height of 83,0m/272ft.
Additional informations:
Main model: 11,220 tris
LOD model: 680 tris
Template used: Lvl 6 Unique; 11×14
Technical: It has upgraded stats of the Theatre of Wonders.
Required items: This building uses custom street lights but if you don't want them you can just not subscribe to them and add your own in game using beautification mods.
I tried to get the best textures possible but few were available so that's the best quality you can get.
Before someone complains that there are no "window nightlights":
The interior of the Panthéon is lit by daylight only. They never installed any additional interior lights besides four small lamps under the main dome's pendetives with paintings on them.
As for the exterior, there are only several reflectors mounted on nearby buildings to illuminate the dome at night.
I will be making more stuff, so subscribe to stay updated!
C'est pas le dernier, donc oublie pas de t'abonner pour rester au courant!