Cessna 172 Skyhawk by Tomcat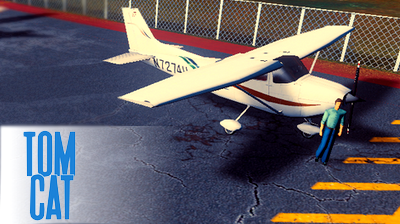 Author:
Tomcat
Last revision:
18 Apr at 19:58 2017 UTC
Description:
There are few alternatives in workshop for Cessna 172 Skyhawk but I thought this iconic aircraft needed better quality. So here is my prop version of this most produced aircraft ever. This is not 'vehicle', it is prop to be used in airport scenes. Vehicle version may be released later.
The Cessna 172 Skyhawk is a four-seat, single-engine, high wing, fixed-wing aircraft made by the Cessna Aircraft Company.
Looks good with general aviation hangar asset: http://steamcommunity.com/sharedfiles/filedetails/?id=908943626