Runway Threshold Lights Prop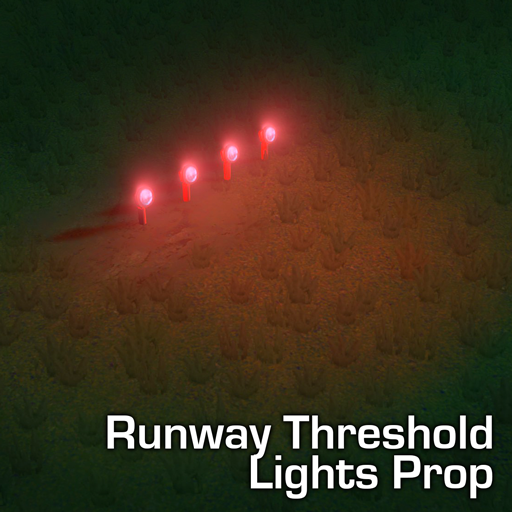 Description:
vasimr22 & I collaborated to create this functioning airport asset, using boformer's script to add lights to a prop. These four lights are meant to go in a row across the "landing threshold", which is placed at the beginning of a runway. The red lights face towards the runway, often back-to-back with green lights that face away from the runway. Try placing 4×4 for a nice complete row of 16 lights. You can plop them on top of vasimr22's new Airport Landing Threshold asset (now with a fixed LOD), get it here:
https://steamcommunity.com/sharedfiles/filedetails/?id=908899439
And if you're an asset maker and you're curious about how to add lights to a prop, check out this thread on simtropolis:
http://community.simtropolis.com/forums/topic/72425-how-to-add-lights-to-a-prop/
We'd like to do the green lights too, but it is proving more difficult than expected!