Angel of Peace Munich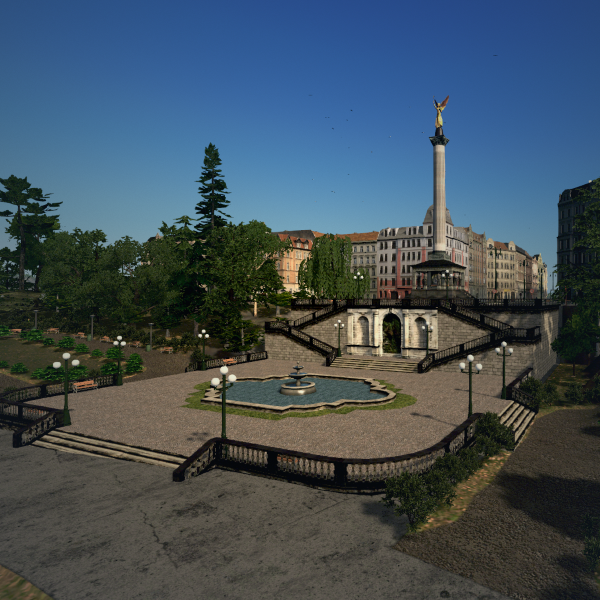 Author:
Titan
Last revision:
15 Apr at 13:11 2017 UTC
Description:
Watch the YouTube video for the best information and impressions – A video shows more than 1000 pictures.
This is the Angel of Peace from Munich, Germany.
It is a monument dedicated to peace and was opened 1899. In the game it is a level 3 unique building. This asset actually includes 2 versions: the monument with and without the terrace. The monument itself consists of a small temple, a column and a statue.
ingame data:
| | complete model | only column |
| --- | --- | --- |
| construction costs | 12,500 | 6,250 |
| maintenance consts | 125 | 63 |
| tourists | 50/100/150 | 50/75/100 |
| workers | 0/0/0/0 | 0/0/0/0 |
technical data:
| | complete model | only column |
| --- | --- | --- |
| tris | 4,937 | 3,543 |
| texture | 2048×1024 | 2048×1024 |
Tags: Munich München Angel of Peace Friedensengel Friedensdenkmal monument Bavaria Bayern Germany Deutschland Europa Europe Statue