New Castle University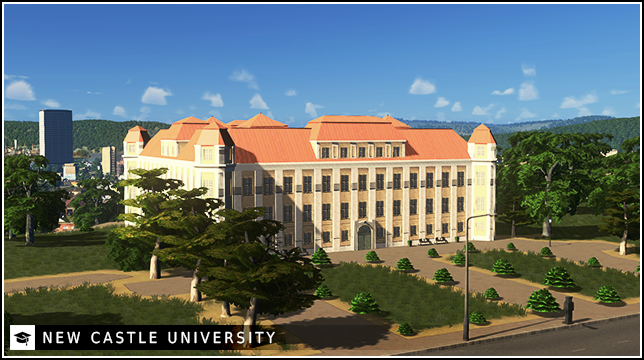 Author:
Zatline
Last revision:
6 Mar at 14:15 2016 UTC
Description:
9×12 – New Castle University (Neues Schloss Tettnang)
This building is based on the "Neues Schloss Tettnang" located in Tettnang, Germany (small town in south germany near lake of constance).
I uploaded it as an educational asset instead of landmark because I felt it be more interesting gameplay wise then.
Don't forget to check my other new buildings out! Feedback is highly appreciated as well! :p
Gameplay Properties:
Constraction Cost: 38000
Maintenance Cost: 2800
Education Accumulation: 150
Education Radius: 5000
Student Count: 1250
Mesh Infos:
Main Model: 13522 Tris, 2048x2048px
LOD Model: 412 Tris, 1024x1024px
Support my work on Patreon: https://www.patreon.com/zatline or
in case you feel generous, PayPal donations are appreciated as well ..
[www.paypal.com]