Bonita Vista Valley (Official Map)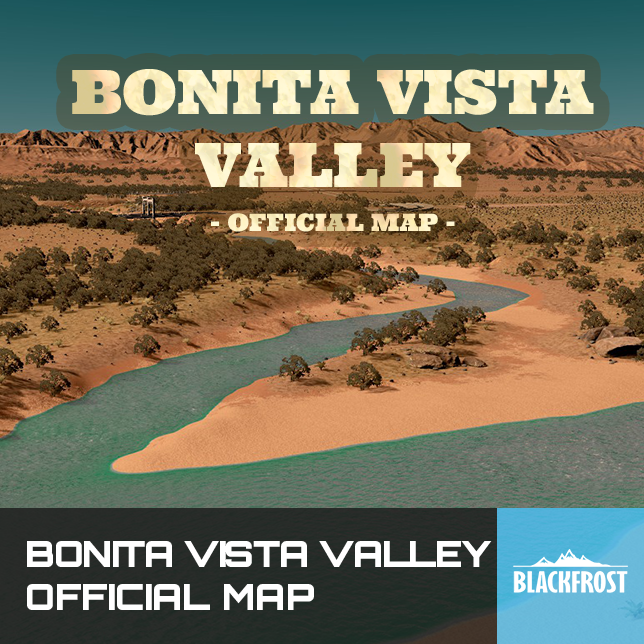 Author:
Blackfrost
Last revision:
11 Mar at 15:29 2017 UTC
Description:
Between two rivers lays Bonita Vista Valley – a green tropical paradise right in the middle of a vast desert. The area has no specific role model. The map design is highly inspired by locations in the south United States – mainly southern California, Arizona and Nevada.
Required Assets
Don't forget to subscribe to the Bonita Vista Valley theme and Bonita Vista Valley LUT. Also grab all the custom trees for the best experience.
You'll find everything you need in the official Bonita Vista Valley collection.
Notes
The map is only playable with the Network Extension Mod (both versions should work).
Further it is suggested to play it with the 81 Tiles Mod and the Unlimited Trees Mod.
Stats
Highway connections: 4
Railroad connections: 4
Ship routes: 1
Plan routes: 2
Trees: ~150.000
Oil Ressoucres: good (~60%)
Ore Ressoucres: middle (~50%)
Forest Ressoucres: fair (~35%)
Fertily Ressoucres: middle (~50%)
—
Original map Paradise Valley created by Aachor
—
Map revamped by Blackfrost
For updates and more follow me on Facebook, Twitter and Youtube or visit my website[www.blackfrost-gaming.net].