Road Island.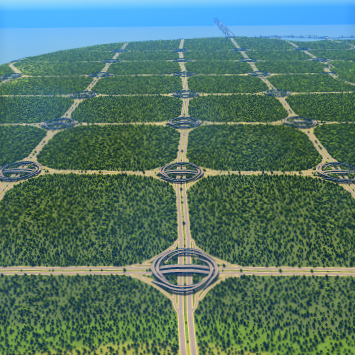 Author:
Jazz
Last revision:
12 Nov at 16:48 2015 UTC
Description:
Sick of dealing with transit issues, I designed this map so i could build a giant sustainable city for a population of over 100000 and get all the achievements. I loved it, so i give it to you.
– A map full of all the highways and resources your are going to need.
– Transit issues solved, enabling full functional big cities.
– Train tracks.
– Airplane routes.
– Sea routes.
– Suitable for a great dam (a sustainable power source).
– ACHIEVEMENTS ENABLED.
– No Cheating.
– Worked for me. The best map for giant cities.
WILL EVOLVE ACCORDING TO FEEDBACK. THANK YOU.