BMW Dealership RICO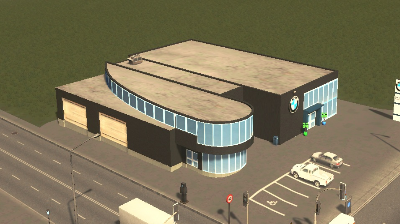 Author:
My Tag Gone
Last revision:
1 Oct at 20:36 2016 UTC
Description:
BMW Dealership RICO version by My Tag Gone.
Original Asset created by Tomas13TO, full credit to him, this and his other assets including some amazing Mansions are here .
5×6 cells
Maps – d,n,s,i (1024×1024)
Triangles – 1257
LOD triangles – 98
Will behave as Unique if RICO mod not installed (level 5)
Will behave as High Commercial if RICO mod installed.
Commercial stats, 1000 Cost, 20 Workers.