Forluz Building (RICO)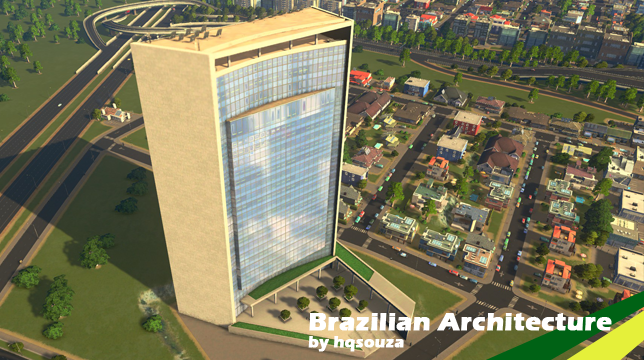 Author:
hqsouza
Last revision:
20 May at 22:53 2016 UTC
Description:
Tallest building of Belo Horizonte, Brazil. It is the headquarters of the state-owned energy company CEMIG.
The building has 130m, with 27 floors.
Model has 2018 triangles. The LOD has less than 100.
It is located in unique buildings level 6.
29/08/2015:
The model was updated: Tweaks in its textures, a new LOD with better textures and thumbnails were properly created. The lot was also reduced from 12×10 to 11×10.
29/09/2015
Nightlights!!!
Update 05/20/2016
RICO:
Office Level 3
350 jobs