ULTRAHUB – Office 1 (RICO)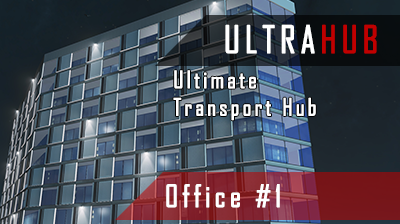 Author:
REV0
Last revision:
17 May at 17:26 2017 UTC
Description:
10 Floor office extension made in parallel to ULTRAHUB Complex.
* It can be placed as a Level 3 monument, OR
* As RICO, level 3 office, has 200 workplaces.
* Doesn't have any plops on the ground, feel free to decorate it as you wish.
**Technical Details
Main Model: 11K (Oh yes…. that glass interior)
LOD: 101 (one hundred and ten)