Queens Bay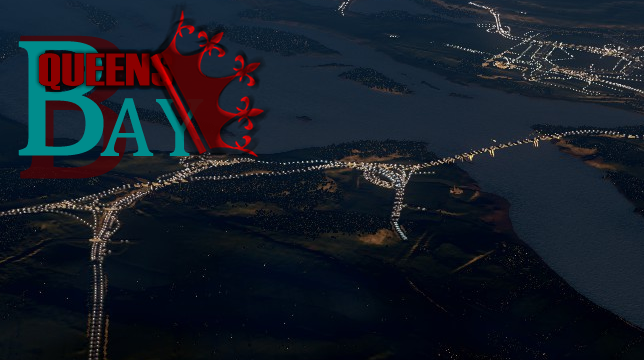 Author:
deeheks
Last revision:
17 May at 23:03 2017 UTC
Description:
Welcome to Queens Bay!
This is part of the Crown River Region, a project in which you can build 2 neighbour cities. Landscape, rivers, roads and rails all line up so that you can build a 36x18km region – A first in Cities Skylines.
This collection contains all the required mods and assets for both maps:
http://steamcommunity.com/sharedfiles/filedetails/?id=909987261
Requirements are mostly the same as for Kings Valley, aside from a new bridge and a historic building from Germany.
Check out Kings Valley map if you haven't already…
http://steamcommunity.com/workshop/filedetails/?id=898298406
This map is designed especially for the Mass Transit DLC. Building on this map is such a charm that it should be done with caution. You will quickly become addicted, I warn you.
This map feels like the real world simply because I spent 200 hours making it.
Please rate if you think it was worth it!