Brooklyn Reworked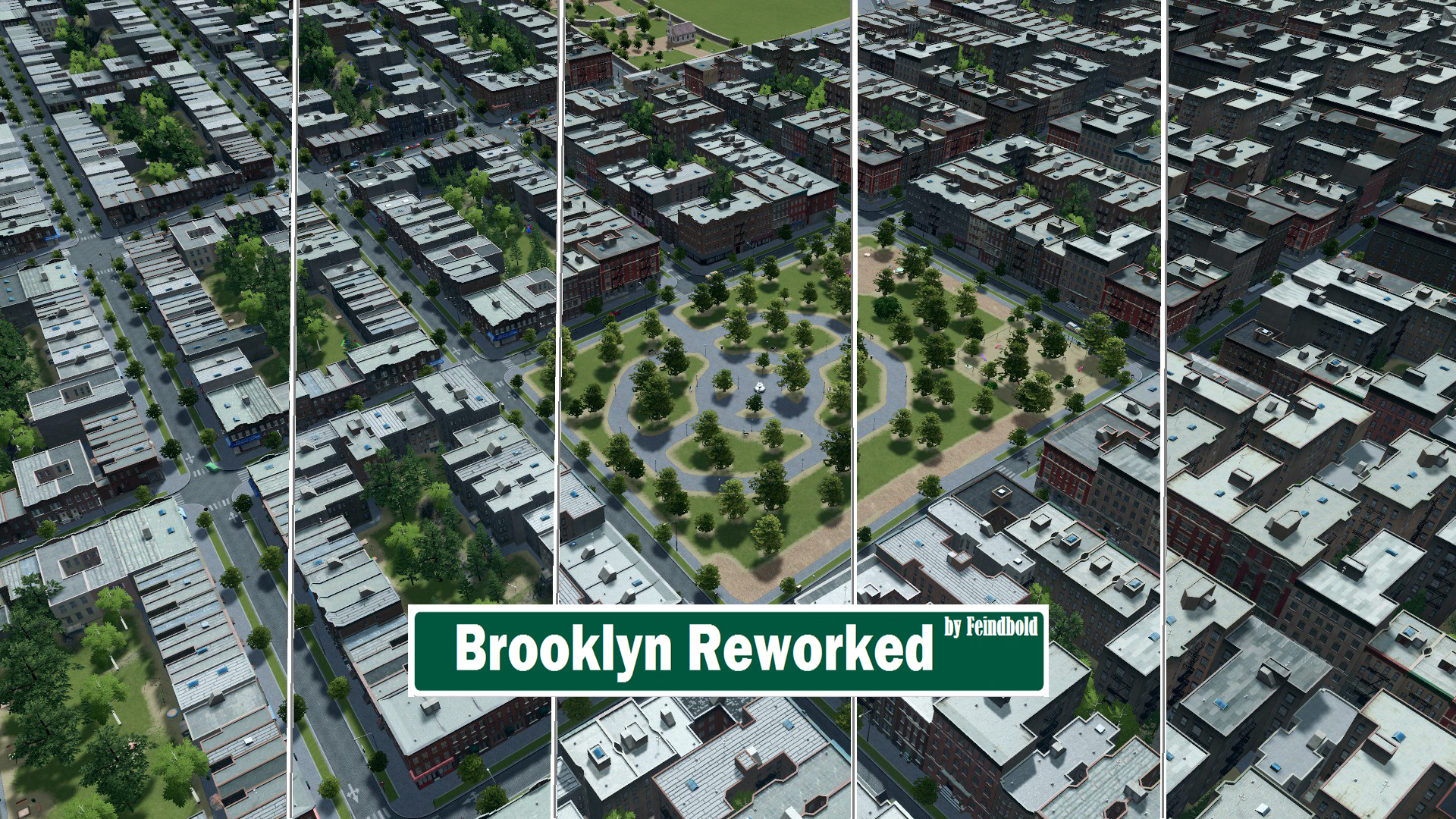 Description:
I will combine Brooklyn and Manhattan theme into one big collection, this means most likely, that I will end the development on both brooklyn theme and manhattan theme.
"Why?"
There are no issues regarding functionality, but the brooklyn theme reached a point, were I just cant fix the fundamental structural problems, I caused in the past:
-All Levels having the same height
-The theme being low residential
-All my New York related buildings are basicly split between two themes
-No/allmost no dublicates, wich results in very high dev. time
-and many smaller issues
Because of this, combining everything into one theme is the right thing to do.
What means reworked?
The rework is not so much about particulary buidlings (some buildings got updates though) but more about reworking the entire setup. I vastly increased variety by adding some once commercial exclusive buildings as residentials and by duplicating each building (So a 3 story will now appear on L2 and L3).
If you are using my old brooklyn theme, should you switch?
You could use both themes simultaneously, as one is high residential and one is low, though if you only wanna use one, you should probably wait, as the old brooklyn theme is much more complete right now. It will take some time, until "Brooklyn Reworked" could be able to replace the old Brooklyn theme.
"But 2 stories is to low for high residential?"
Too bad,…check the collection thumbnail, this is a preview of what the theme will be, there will be everything between 2 and 6 stories, maybe even up to ~10 stories on level 5. This collection is aimed to function as a mediun density zone, even though there is no medium density in the game. Im tired of this question btw, so I might delete any question/opinion regarding this topic :).
As you can see in the thumbnail, about 75 buildings are allready finished/polished, but as uploading takes a lot of time (not uploading in terms of actual uploading, but the whole uploading process with taking screenshots, thumbnails, infotexts and so on), I will upload between 5 and 10 a day from now on.
All buildings will use a small set of trees from MrMaison. I will not link them for each upload individually, because that would mean another ~2-3 minutes of time spend for each building.