Phens Officecomplex – AD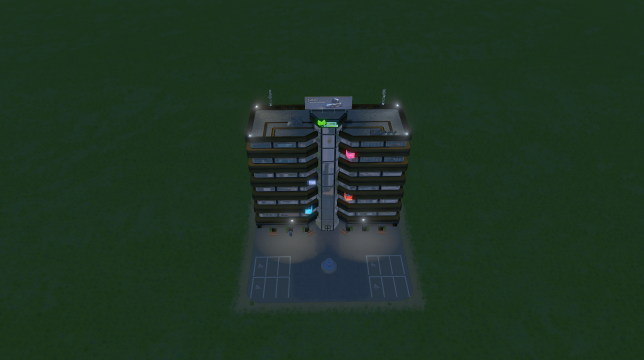 Description:
Phen – Officecomplex by Phenakist
This is a level 2 office structure. This will automatically spawn by chance when the level 2 requirements are hit.
Model Info :-
Tris : 1,560
Texture: 1024×1024
Size : 4×4
[UPDATE]
07/01/2016
– Updated to AD
– For more cities skylines assets, visit this link
Cities:Skylines – A monumental Expansion
http://forum.paradoxplaza.com/forum/showthread.php?846958-Release-A-Monumental-expansion-0.1&highlight=
Here you will find updates, newly released assets and information on upcomming assets
Cities:Skylines – Highrisers
– https://forum.paradoxplaza.com/forum/index.php?threads/release-cities-skylines-highrisers.848183/
For other projects I am working on or to get in touch you can via :-
https://twitter.com/Phenakist3D
https://www.facebook.com/pages/Phenakist3D/1627441387479013?ref=hl
Feel free to post, tweet, comment or critisize!