K's JazzAge Taxi Co. Depot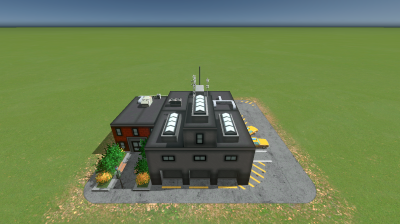 Description:
JazzAge Taxi Co. Depot – This is a modified version of original Model by author – Althazar – http://steamcommunity.com/sharedfiles/filedetails/?id=911504405&searchtext=jazz+taxi . All credits go to respective author. This has been made for my 1970's/80's collection.
Recommend using the Loading Screen Mod found below. Enhances gameplay and you can find any missing assets etc.
http://steamcommunity.com/sharedfiles/filedetails/?id=667342976&searchtext=loading+screen