2 Small oil tanks (Growable)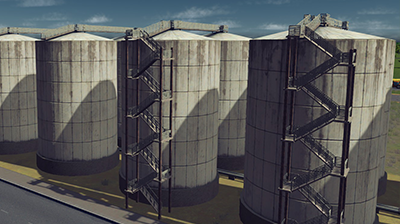 Author:
Avanya
Last revision:
19 May at 18:03 2016 UTC
Description:
A double version of the small oil tank this one is 2×4 and has 2 tanks connected by a bridge. When they spawn next to each other the pipes connect up – both with the 2×2 version and the 2×4.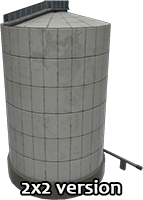 Model
Tris: 950
Texture: 1024×1024
LOD
Tris: 132
Texture: 64×128
[www.patreon.com]
[www.paypal.me]
Copyright 2017 Samantha Olesen. This item is not authorized for posting on Steam, except under the Steam account named Avanya. If you have a good reason for another version to exist, then message me and we can talk.