Bee's North America Sound Pack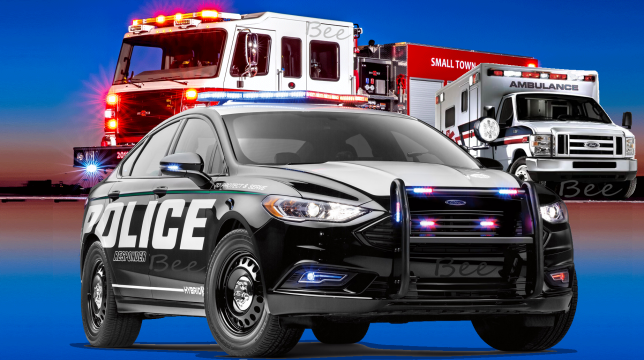 Author:
imabusybee
Last revision:
16 Jun at 07:41 UTC
Description:
This mod changes the siren sounds to North American style sirens (including the newer rumbler/howler sirens).
The mod currently includes the following sounds (vp=Variation Probability):
– BeePoliceSiren1(vp=36%): An older style wailer, wobbler, and WeOh mix with buzzhorn
– BeePoliceSiren2(vp=38%): Newer style with rumbler/howler mix
– BeePoliceSiren3(vp=26%): Newer style rumbler/howler mix with (NYPD) cop yelling "Get out of the way!" on his loud speaker (goes to show the frustration they experience in a big city).
Added June 10, 2017 (must be enabled manually in AST 2.0)
– BeeFireTruckSiren1(vp=35%): Siren/horn from the 50's with radio chatter en-route
– BeeFireTruckSiren2(vp=15%): Siren from the 70's, sparse horn usage
– BeeFireTruckSiren3(vp=50%): Modern pumper truck siren w/air brake purge(this guy really likes his horn!). I was going to add the radio chatter to this one as well, let me know what you think in the comments below.
– Added June 16, 2017 (must be enabled manually in AST 2.0)
– BeeAmbulanceSiren1(vp=60%): Typical older box van ambulance siren
– BeeAmbulanceSiren2(vp=40%): FD Paramedic big truck with newer "international style" siren
NOTE: You won't hear any new sounds until you enable them in AST 2.0. See step 3 in the instructions below for enabling these sounds.
This mod is a WIP. In the future I hope to add more for all cars, scooters, etc.
——-
This mod requires BloodyPenguin's Ambient Sound Tuner 2.0 mod.
http://steamcommunity.com/sharedfiles/filedetails/?id=818641631
——-
Installation:
1. First subscribe to the Ambient Sound Tuner 2.0 (or greater) mod (see link above)
2. Subscribe to this mod
3. Load Cities: Skylines and click on Options->Ambient Sound Tuner 2.0
4. The Tuner options will come up… scroll way down to the Ambulance, Fire truck, and Police sounds and select "Bee Police Siren" (and the same for Ambulance and Fire truck when available)
Please note:
You can change the volume for ALL of these sounds in the Ambient Sound Tuner.
However you can't adjust the volume for each variation, so if you find one of the siren sounds exceedingly/annoyingly louder than the others, please let me know and I'll make some adjustments for a future update.
Enjoy!