Bus Terminus 9×1 (AD)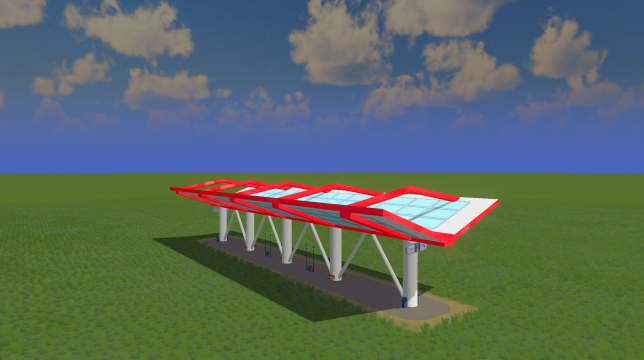 Author:
BaskB
Last revision:
17 Jun at 20:49 2016 UTC
Description:
Bus Terminus 9×1 by BaskB
*** Update 19/06/2015 – Due to popular request Item now appears under Bus section not Airport section ***
Something a little different from me, Bus Terminus in my Large Airport Terminal Livery. Could be used also as an ingame Bus station if wished (see Screenshot) but my idea was for a covered airport Bus/Taxiway/Drop off point that is now pretty much common at all Airports around the world.
Snaps to road and has no costs.
Is 9×1 Large so basically lay a road, leave a 1 square gap then lay another road (again see screenshot). I've made it so Lamp posts should spawn under it and not through the roof so visually should be good.
The 9×1 & 5×1 version are Modular, meaning they can join together seamlessly to create even longer runs if desired. (Note the 3rd & 4th Pillar on the under roof screenshot and you will see how the 5×1 & 9×1 join)
You'll obviously need 1st person mod once these are placed to look under the roof. Recommend you build all bus lines etc first, then place these afterwards.
Please check out the rest of the items in my collection.
Feedback always appreciated