Building Theme: UK Terraced Shops And Pubs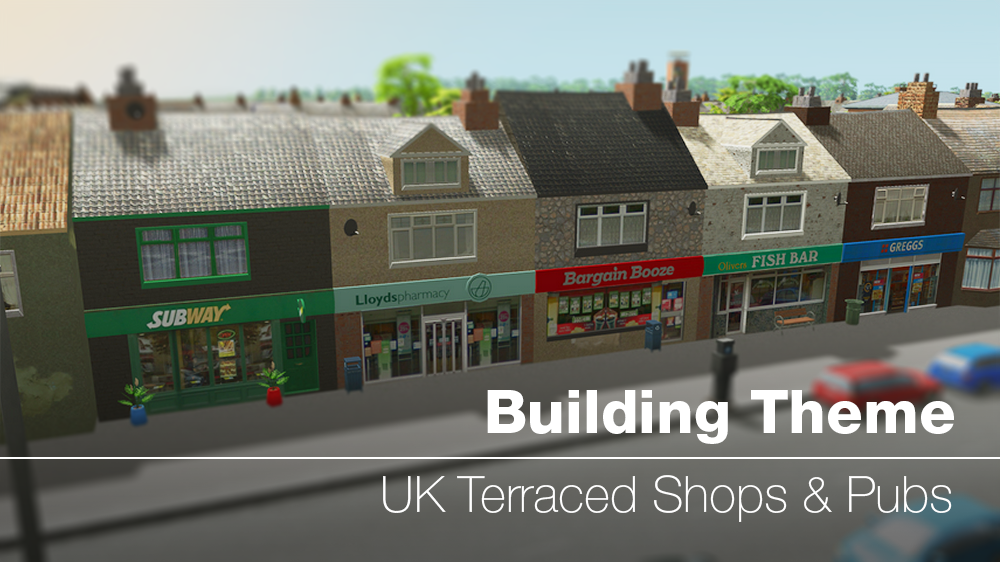 Author:
Macwelshman
Last revision:
21 Jul at 23:57 2015 UTC
Description:
Adds a UK low-density terraced shops and pubs theme.
**********************************************
In my quest to find out what is wrong with the first mod of this collection I've created this new one to see if it behaves any better.
**********************************************
You will find it in the 'Themes' policy tab.
This theme only contains low-density commercial buildings. Nothing will grow in residential/industrial/office/high-density zones with only this theme enabled!
Subscribe to my other building themes to fine tune each district by mixing themes.
Dependencies
This mod does not contain the building models! Subscribe to Macwelshman's collection to get the required assets:
http://steamcommunity.com/sharedfiles/filedetails/?id=485015624
Of course, the Building Themes core mod is also required:
https://steamcommunity.com/sharedfiles/filedetails/?id=466158459
Don't forget to upvote those who create the assets used in this theme! Without these assets, this theme would not have been possible!