Mid Rise Corner Office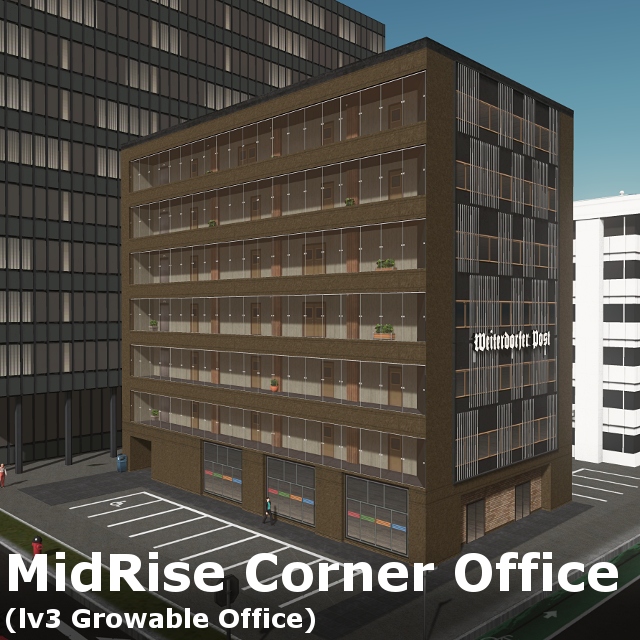 Description:
A plain, flat looking brown building. This is a level 3 Growable Office, 3×4 Corner(left) Lot.
Model Stats:
1170 Tris. 1024×512 A,D,N,S,I. LOD 74 Tris. 256×256 D,I
Make sure to subscribe the required items.
I highly recoonmed Mods like, Ploppable Growables, Building Themes, or MoveIt, for full control over growables.
Thank you for subscribing.
As always screenshots were taken with Daylight Classic Mod & custom LUT & map theme.