Park 'N Fly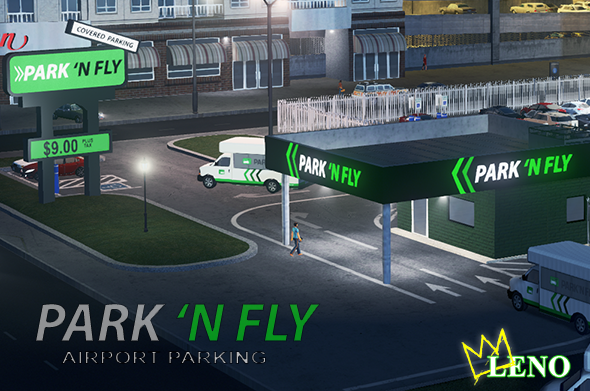 Author:
KingLeno
Last revision:
14 Jun at 18:56 2017 UTC
Description:
Park 'N Fly by KingLeno
Airport parking/shuttle. I changed the name of the building while working to fit with ninjaboobslayer's Park 'N Fly Shuttle and Buses. Asset only includes building and sign/prop.
Lot size 2×2
Triangles 438
Texture 512×512 d,n,i,s
Custom LOD and Textures
Level 2 low commercial with 10 workplaces with RICO mod.
If you like my assets, consider buying me a beer or a cup of coffee to show support and appreciation by making a small donation via PayPal or Patreon.
PayPal[www.paypal.me]
Patreon[www.patreon.com]
And subscribe to my YouTube Channel and follow me on Facebook and Twitter.
KingLeno's YouTube Channel
KingLeno on Facebook
KingLeno on Twitter