Skyline Hotel [4×4]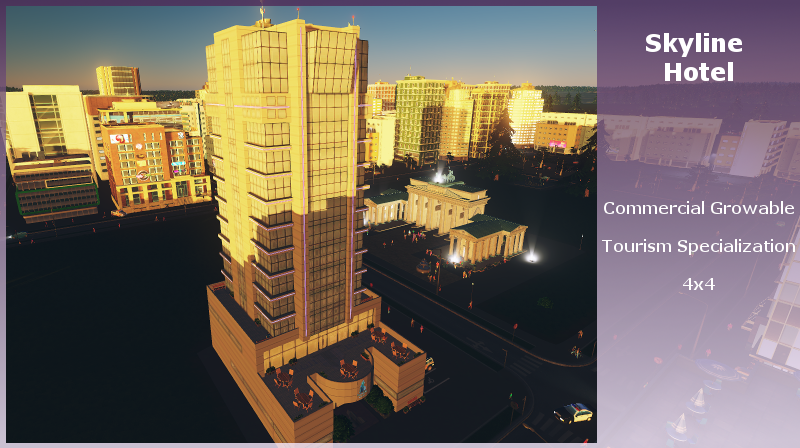 Author:
Ignus
Last revision:
10 Mar at 14:16 UTC
Description:
An old image in my computer inspired me to make this. Sadly I don't know how the real one is called or where is located 🙁
Game Stats:
Commercial Tourism Specialzation growable
Lot Size: 4×4
Model Stats:
Main Model: 978 tris.
Lod Model: 82 tris.
Main Textures: 1024×1024 D, N, S, I, A
Lod Textures: 256×256 D, I
Don't forget to rate, thanks!