Lvl 5 High Residential (4×4)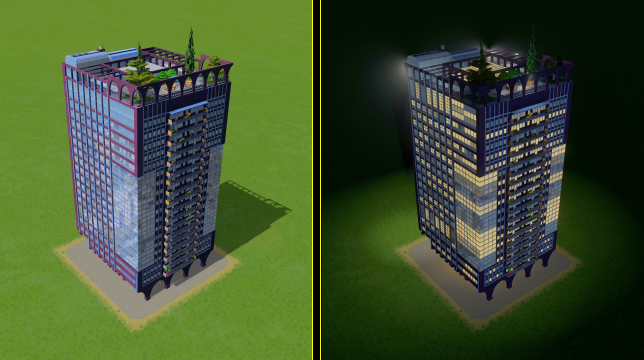 Author:
Elias
Last revision:
22 Dec at 00:39 2015 UTC
Description:
This is the original Building: Fortune Cookie Corp
Created by: BoldlyBuilding
I prefered to have this Unique Building as a High Residential Growable, so I reduzed its size, decorated and converted it to "Level 5 Growable" with a 4×4 footprint. The colour-variation would be a nice thing, if the game really made use of it, but the system is obviously a mess, so as long as Colossal Order doesn't fix it, don't expect to see the green version too often in your city. Maybe one day… 😉
All thanx for the work goes of course to BoldlyBuilding.