Modern Low-Rise Living #3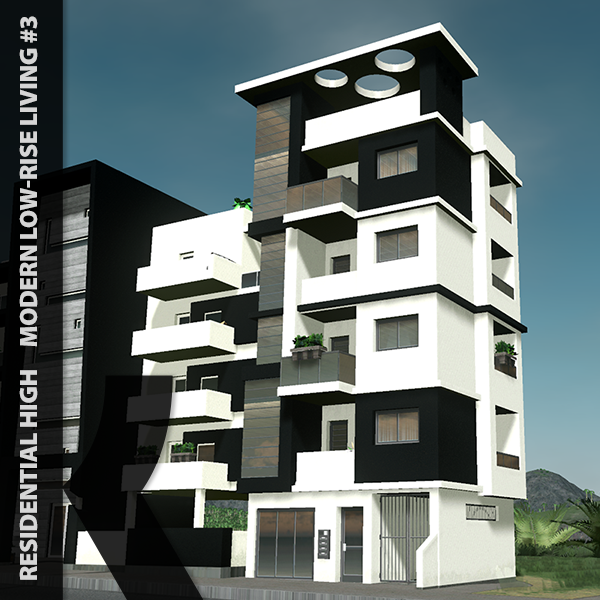 Author:
Kliekie
Last revision:
10 Aug at 02:02 UTC
Description:
Modern Low-Rise Living #3
A small apartment building with a roof terrace and a private parking garage (with 1 parking spot for 4 households.. Shh it's the thought that counts!)
Based on a concept image[arystudios.files.wordpress.com], original designer unknown.
Stats
High Residential
Level 5
1×1 grid
4 colors: Black, brown, green and blue
1 Private parking space on ground level
RICO compatible
Model
1910 tris
1024* texture
Custom LOD
64 tris
64* texture
Complete Collection
This building is a part of the "Modern Low-Rise Living" collection: http://steamcommunity.com/sharedfiles/filedetails/?id=946636686
This is an ongoing project on the side, more buildings will follow.
Enjoy!
Tags:Modern, low-rise, apartment, residential, concept, high, Kliekie, design, colorful.
Like my work? Please consider supporting me.