5 Way Mega Interchange By riginal.peachy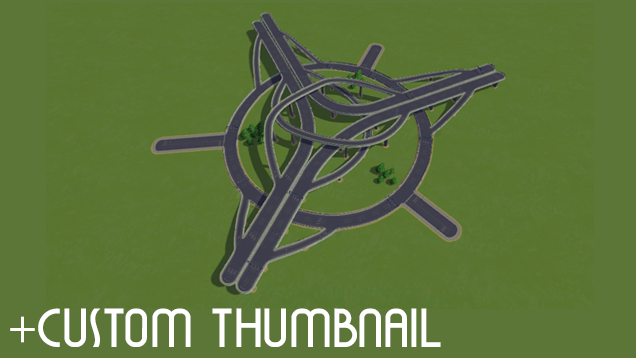 Author:
Matt Crux
Last revision:
16 Jun at 21:30 2015 UTC
Description:
I did not create this asset. It was created by riginal.peachy
All I did was create a custom Thumbnail and Tooltip Image for the in game toolbar.
I did reach out to people to ask them to update but I just don't feel like waiting months for them to be updated or possibly never. If any of the original creators wish for me to take down their updated assets I will and even provide them with .crp file with custom images for them to upload themselves on their own workshop page.
I also added the original creator to the in game description for all updated assets.
Thanks for understanding.
Original Creators Asset Link
http://steamcommunity.com/sharedfiles/filedetails/?id=415987739