H2 4×4 Residential Building Christburger Str.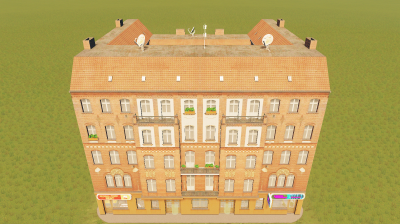 Author:
jens
Last revision:
27 Sep at 20:29 2015 UTC
Description:
Residential building made with photoreal textures. Model density about 2900 triangles, building size is 4×4 squares. To download all levels of this building please visit the Berlin Tenement Collection on: http://steamcommunity.com/sharedfiles/filedetails/?id=517812411 More assets of this kind to be added soon! Enjoy!