prefab tram stop (park)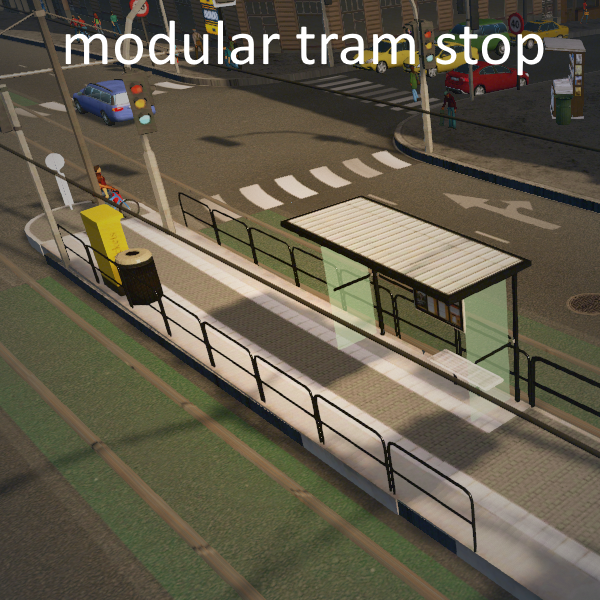 Author:
Titan
Last revision:
17 Jun at 14:13 UTC
Description:
Watch the YouTube video for the best information and impressions – A video shows more than 1000 pictures.
These are prefab tram stops
This set contains two prefab tram stations made out of my props. Use these and the prop count will not increase and citizens are able to sit on the benches.
You need Fine Road Anarchy and Move it! in order to place them on streets. I show you how to place them in the attached video.
Tags: Europe Europa tram stop Tramhaltestelle modular Straßenbahn