UK Retail Outlets (32 Stores)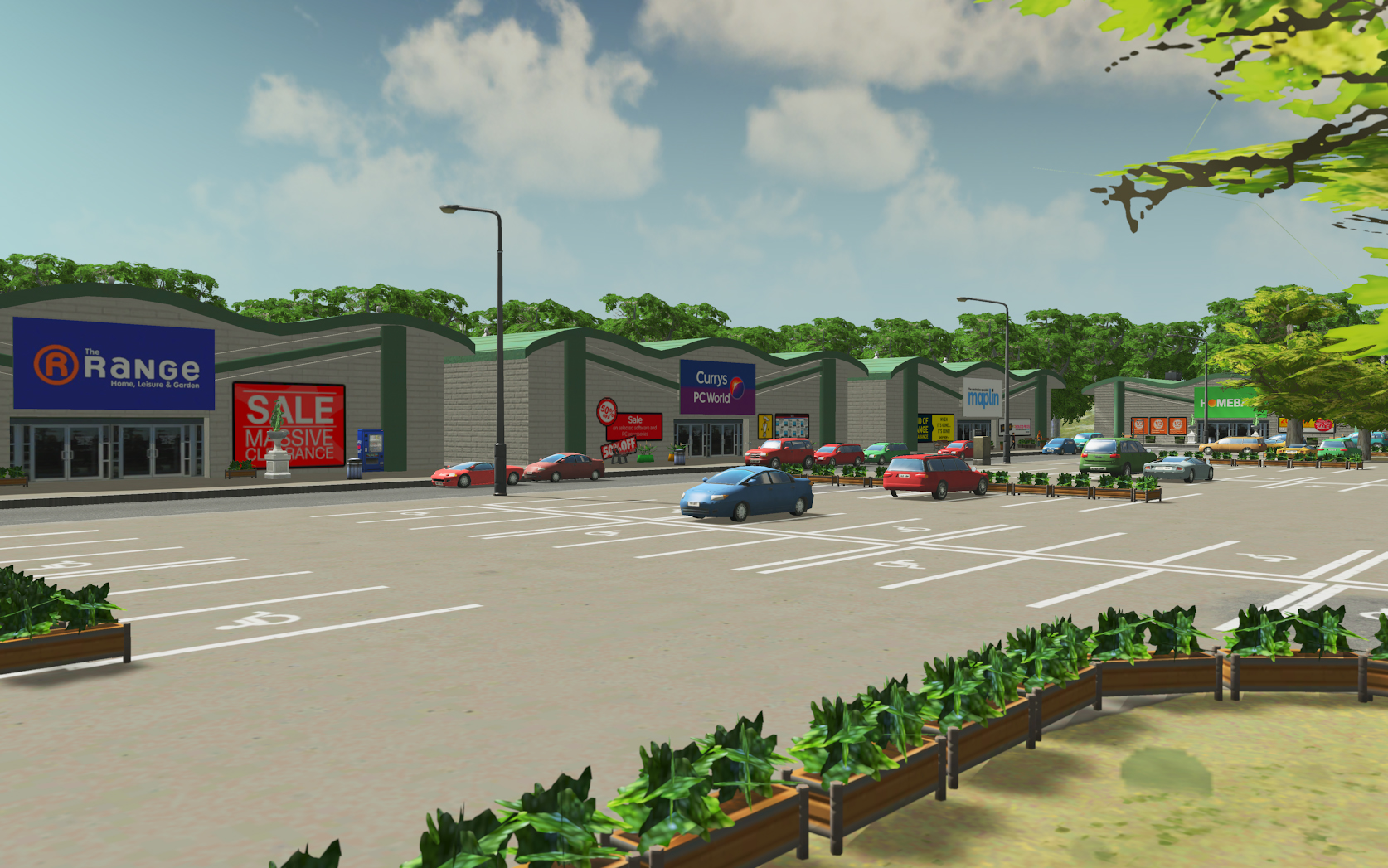 Description:
Hello and welcome to my collection of UK retail outlets, these are all level 2 unique buildings. This was a personal project of mine and i wasn't going to upload them but i though hey ho, why not, they don't actually look that bad. Have fun creating your local area's retail park.
Please see the stats breakdown below.
UPDATE————-
You can now place as many of these assets as you want thanks to this amazing mod by BloodyPenguin
http://steamcommunity.com//sharedfiles/filedetails/?id=466834228
UPDATE————-
—Main Retail Shops—
Construction cost : 10,000
Upkeep cost : 320 p/w
Electricity consumption : 30
Tourists High/Med/Low : 120/130/120
Workers Educated/Highly/Uneducated/Well : 10/2/20/10
Attractiveness : 10
Entertainment : 150
Entertainment Radius : 300
Monument level : 1
Noise accumulation : 25
Noise radius : 50
—Tesco, Sainsbury's, Morrisons, Waitrose, Lidl, Asda—
Construction cost : 20,000
Upkeep cost : 320 p/w
Electricity consumption : 50
Tourists High/Med/Low : 131/140/130
Workers Educated/Highly/Uneducated/Well : 20/10/40/10
Attractiveness : 15
Entertainment : 160
Entertainment Radius : 320
Monument level : 1
Noise accumulation : 30
Noise radius : 55
—Iceland, Aldi, The Co-op—
Construction cost : 12,500
Upkeep cost : 320 p/w
Electricity consumption : 35
Tourists High/Med/Low : 100/100/100
Workers Educated/Highly/Uneducated/Well : 10/5/20/5
Attractiveness : 10
Entertainment : 120
Entertainment Radius : 200
Monument level : 1
Noise accumulation : 25
Noise radius : 45
For more UK items such as fences, electrial boxes, hay bales then please visit my workshop page here >> http://steamcommunity.com/id/rik4000/myworkshopfiles/
If you interested in UK roundabouts, sign posts, speed cameras then visit my friend Frogmansmalls page here >> http://steamcommunity.com/id/frogmansmall/myworkshopfiles/