BigIndustrialGrid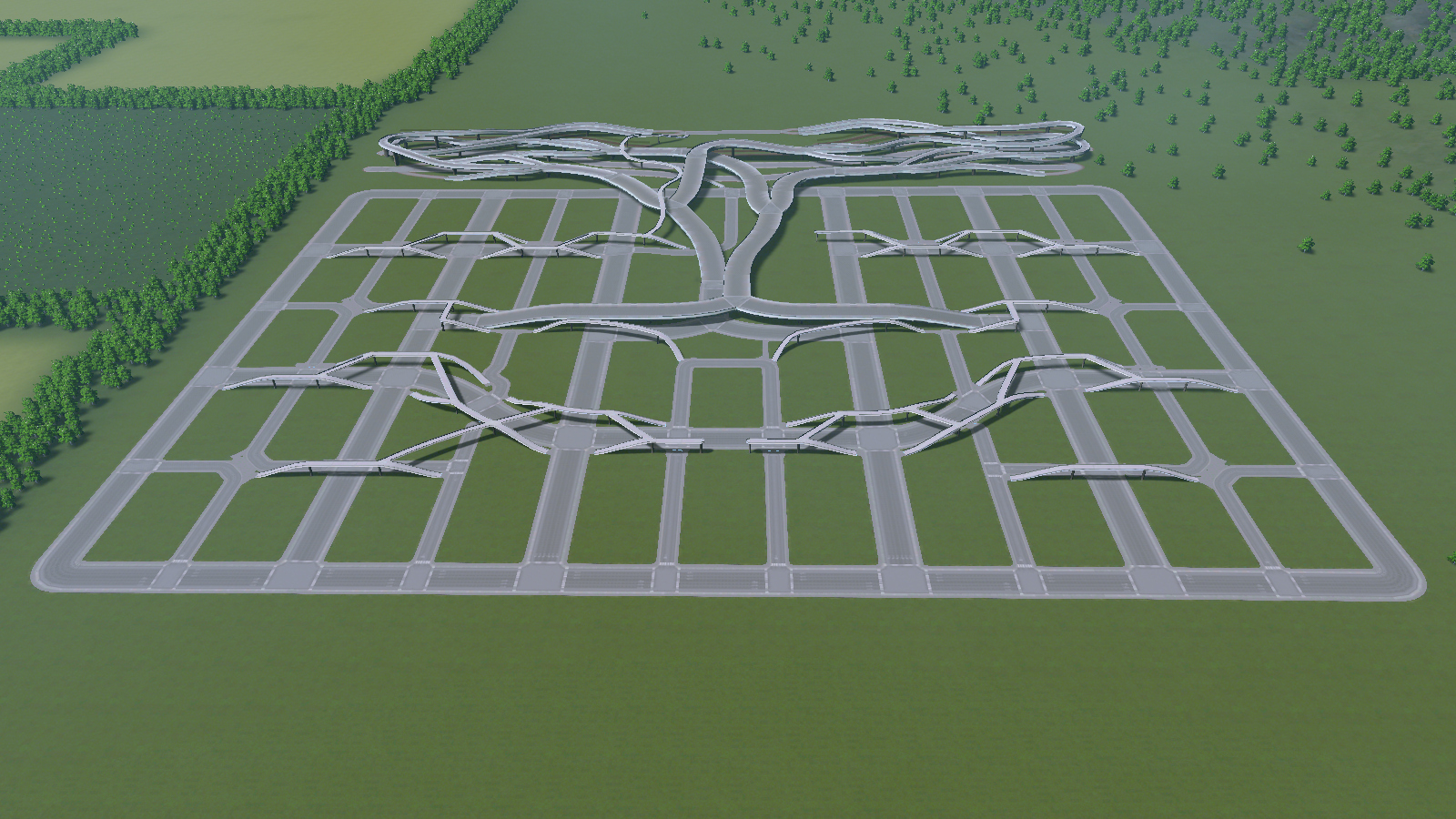 Description:
This collection contains four pieces, which will form an Industrial Grid when connected.
Attention: You will have to connect the main entrance/exit by yourself (just two curved roads, one of them is a bridge).
Grid is extendable by bulldozing the bottom road and build a second grid topdown.
Example pictures and credits can be found in #1.
Sorry, had to update(07/29/2015)