LowPoly Marina Filler 02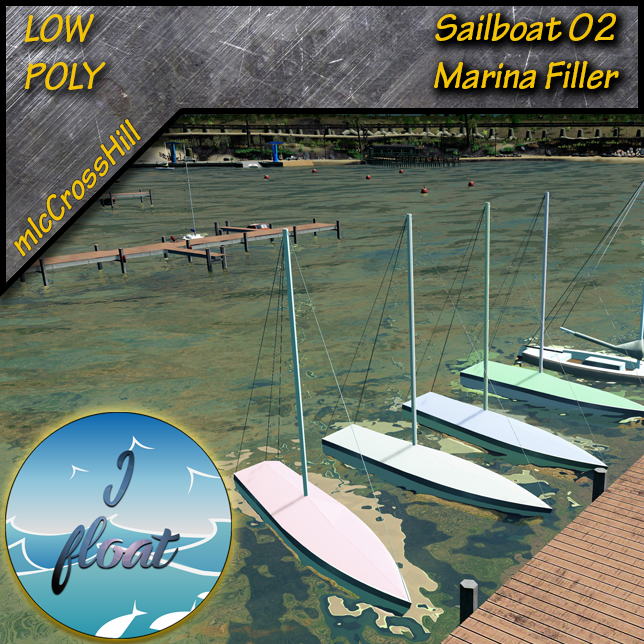 Description:
Marina Filler are special low count Poly Models that allow to put them on higher counts to fill your Marina with Boats without wasting to much RAM. Use these to populate your Marina and for your Detail-zones use the High detail Models.
These "Marina Filler" Models will all share the same texture to save texturespace in your Game! You need the "loadingscreenMod" to take advantage of this!
Model:
Verts: 404
Faces: 169
Tris: 392
Texture: 512*512
LOD:
Verts: 36
Faces: 21
Tris: 58
Texture: 128*128