Diverging Diamond Interchange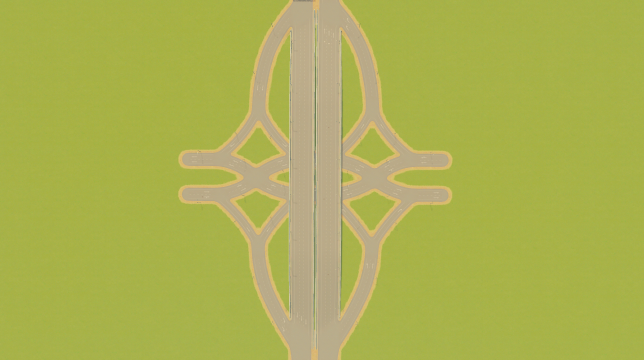 Author:
Tom Lambert
Last revision:
27 Jun at 01:52 2017 UTC
Description:
Fairly compact diverging diamond. Use in medium-low traffic junctions; if there's too much traffic for a normal diamond or roundabout and too little for a full intersection, that's where this comes in.
I recommend that you add traffic lights to the two junctions and extend the merging lanes to make it more realistic.
The junction doesn't make an awful lot of sense in C:S because for a similar price you can just builld a proper intersection but it does make your city look closer to life.
Making the junction larger will greatly boost traffic throughput but would have made it more difficult to plop so I made it very compact.
The third picture is what the junction can look like with some minor modifications.
It requires Mass Transit because it uses the two-lane highway.