Vitus City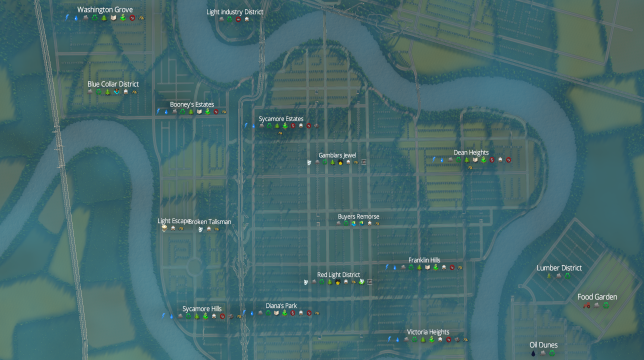 Author:
Kalshion
Last revision:
27 Sep at 04:50 2015 UTC
Description:
This is the layout of Vitus City, created on the Copper Creek Map. This kind of a layout puts the main city in the 'center' and spreading it up to the maps northwest. The industrial districts are all in the northeastern and eastern areas. All Residential districts have the 'no high traffic ban' on them, however, to get around this there are underground highways to help move trucks and other heavy traffic to keep the residential road-ways mostly clear.
Directly south is open for expansion of any kind. Some of the eastern has been layed out but is open further to be developed.
If you can't start up the save-game, such as it gives you an error of needing a mod, please let me know – as this is my very first time submitting a save-game for this game and I am not entirley certain what all mods I need to add (despite it being rather bare and possessing only roads, rails, and highways,
Please let me know if you run into any problems, although this is not a mod, there's no telling whether saves will always work 🙁