Basalt Rock Terrain Theme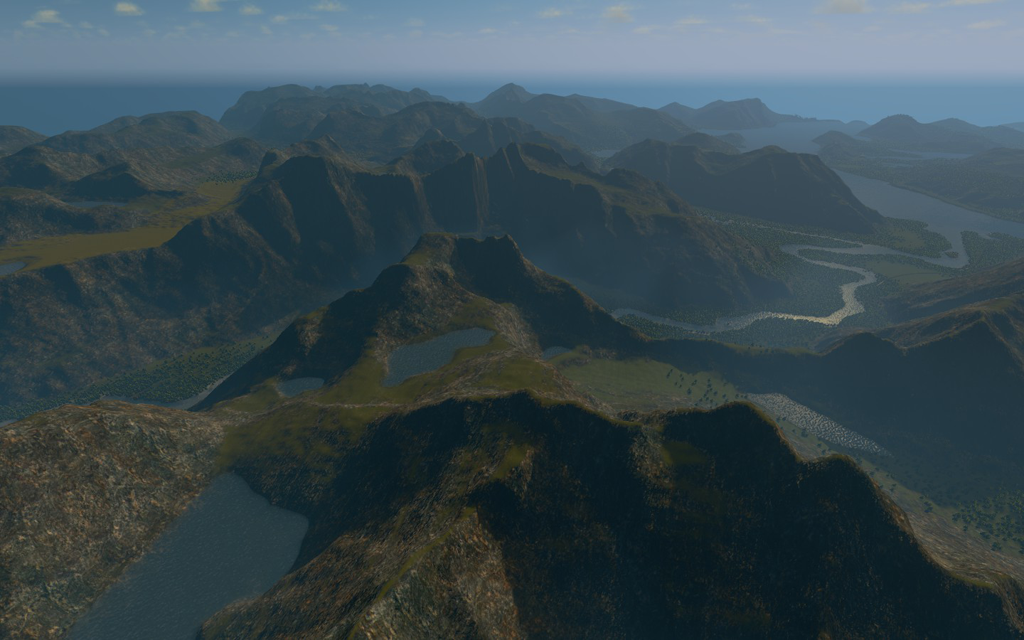 Description:
I've got C:S only a month ago, so I'm still learning it. This is my first mod and I hope some players will like it 🙂
This terrain theme was designed for temperate biome, but I didn't make any biome restrictions. It looks good in European and Boreal environment too.
The Basalt Rock Terrain Theme will work best on maps with steep cliffs, mountains, high plains and lakes. It contains various possibilities of "texture painting".
– I used fertile land (grass texture offset) to create much brighter texture for plains and valleys on high altitude;
– Oil texture can be used to create alpine meadows with wildflowers;
– Ore texture can be merged with grass or fertile land to create various grass tones which can be seen in high mountains.
– The sand in this terrain theme is made of stones, which enables making rocky river- and seasides and scree slopes in mountainous terrain.
Because oil and ore textures were used by me to create visual effects, it can happen they will look inapropriate on various maps downloaded from Steam Workshop – these resources were probably placed by the map author in another way. In this case, If you still want to use this terrain theme, you should remove existing resources from places they look inapropriate and place them on areas where they will look better 🙂
If you don't like any of my textures – for example if you want to have sandy beaches – you can always replace them in the mod folder (subfolder No. 612120528 in your Steam/steammaps/Workshop folder).
The map showed on pictures is Hovde's Rauma – a beautiful map of the area in Norway including Andalsnes and the famous Trollvegen. I'm going to make my first city on this map.
The dependency for this terrain theme is Terrain Theme Mod made by TPB, who also gave me many precious advices – thank you very much!
I received this game as a gift from my good SC4 friend MAS71, who also checked my work and his advices helped me a lot – thank you very much Masuda san!
This is my fisrt work here at Steam Workshop, any comments and advices will be very appreciated! 🙂