Make Pig Iron Great Again.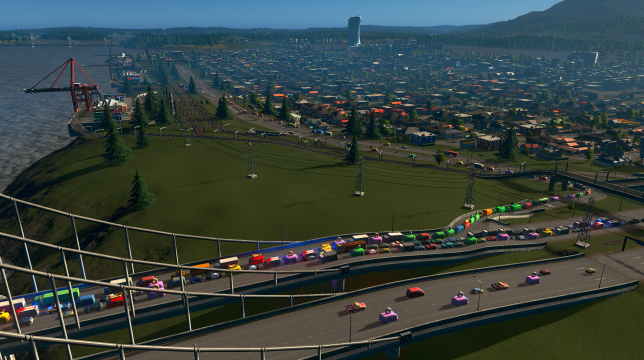 Author:
Tel-Amarth
Last revision:
21 Dec at 04:14 2016 UTC
Description:
* The crime goal on this scenario is not acheivable. The scenario goals register a much higher crime rate than the city actually has.
One hundred years ago Pig Iron was a well balanced community of homes, shops, and industry. As it grew the streets became crowded, good jobs became hard to find, and the city government became increasingly corrupt. In frustration the citizens of Pig Iron voted local loudmouth and billionaire businessman, Ronald Rump, into the mayors office… You were his hairstylist and he likes you so much that he appointed you to be city manager. Give the voters what they deserve.Fulfill his campaign promise to put people back to work in industry and keep the liberal elites in check by keeping the highly educated population below 20%. Keep taxes low and spend a lot of money; you will lose if your bank balance goes above 90k. Good luck!
No mods and no assets were used on this scenario.