Odesa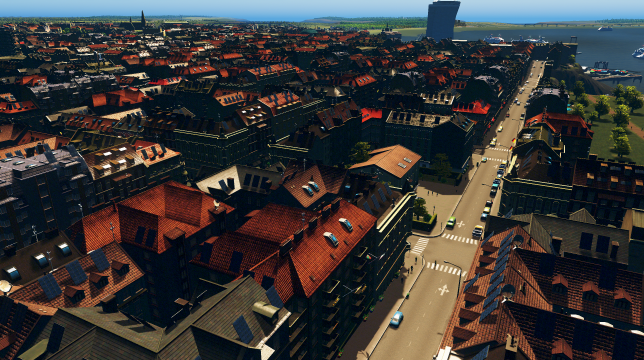 Author:
Artur
Last revision:
21 Dec at 17:48 2016 UTC
Description:
DLC needed: Snowfall
Population: 42 000
Started treasury: 0
Territory: Primorsky district of Odesa
Old Part of Odessa was made with 90% accuracy.
All residential buildings, schools, police, fire stations, etc named according to their addresses in reality. Made some routes of public transport (partly 9, 190,146 community buses, 1.12. 28 trams). All this should make you feel the spirit of real Odesa). Roads changed a bit for improving traffic
Try yourself as a head of legendary Ukrainian city. Pearl near the sea – Odesa!
Your main goal is to build a tourist paradise! With your help, Odesa will turn to tourism capital of Eastern Europe. But you also should not forget about ordinary people needs. Crime rate, flooding, mountains of trash, bad roads, traffic problems, and citizens, who doesn't like to change anything. That's all is your routine work from now on.
In this game you`ll face mandatory goals, which will help you to win the game, and optional goals. Some optional goals will bring you a good money, another not. But be careful, your decisions can cost you not only money, but also your freedom or even life!
You will lose the game if:
– Your budget will be lower than -60 000
– Your population will be less than 35000
– your crime rate will be hire than 41%
– unemployment more than 22%
– level of healthcare less than 69%
Ukrainian version http://steamcommunity.com/sharedfiles/filedetails/?id=822212844