Mars Theme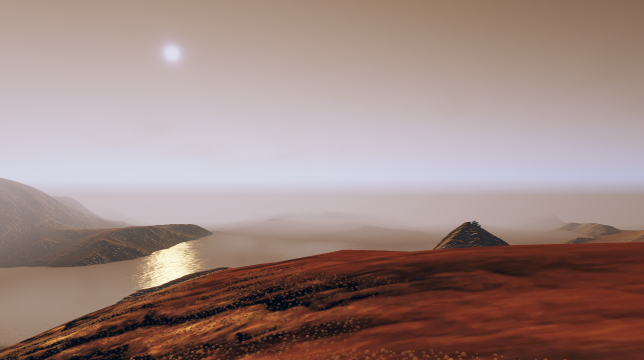 Author:
Solarsheep
Last revision:
15 Jun at 12:36 2017 UTC
Description:
For those of us out there who want a civilisation on Mars, I hope this helps you out.
This theme has realistic Mars temperatures for the Snow Fall DLC. So temperatures can go down to -73C at night and up to only 20C in the daytime. So ye be warned, it's a tad chilly.
I'm making this theme as accurately as I can, with a little artistic liberty thrown in for good measure of course. With that in mind these are the main differences from a typical (Earth) map theme:
– Small Sun (to account for increased distance)
– Two small moons, Deimos and Phobos, instead of our Moon.
– Red skies and blue sunrises/sunsets.
– New textures for the terrain, to give it that Mars feel.
– Temperatures from -73C at night to 20C in the daytime.
Maps I have created using this theme so far:
– Mars Crater Lake http://steamcommunity.com/sharedfiles/filedetails/?id=629829195
With more maps on the way. Suggestions welcome.
Please let me know if you use this theme to make a new map, as I would love to see how it's been used.