East Asian Police HQ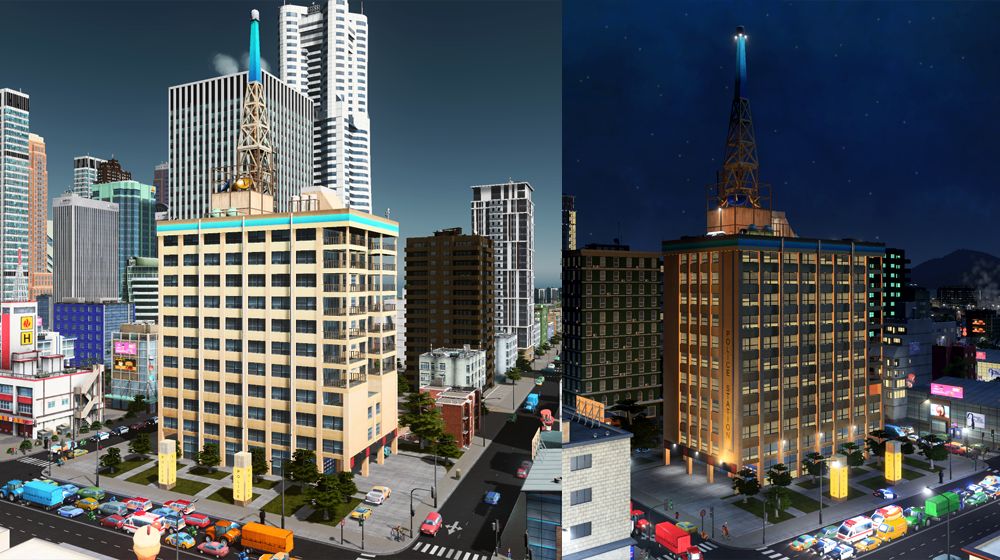 Description:
[www.paypal.me]
[www.patreon.com]
If you'd like to support me and my work, please contribute via PayPal or become a patron!
This building is an exact recreation of a Police Station found in Simcity 3000 Unlimited, in the Asian tileset.
Click here to find my other Simcity 3000 Unlimited Assets!
———————————————————————-
Game basics:
*Found under the Police Department menu.
*8×6 lot.
*Costs $85,000 to build.
*Upkeep is $1,920 per week.
*200 Jail Capacity.
*50 Police Car Capacity.
Model stats:
*Main model: 8,474 tris with 2048×2048 textures.
*LOD model: 746 tris with 256×256 textures.
———————————————————————-
Please let me know if there are any issues, or if there are any other buildings from Simcity 3000 Unlimited you'd like to see in Cities: Skylines!
Thanks for subscribing and rating!