Baseball Stadium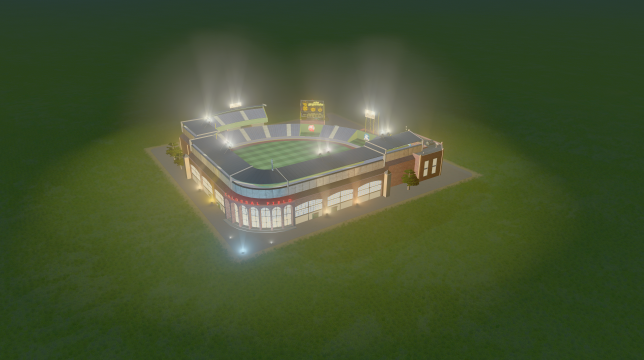 Author:
OniDisco
Last revision:
27 Sep at 14:45 2015 UTC
Description:
Baseball Stadium by OniDisco
Level 6 unique building
Stats:
4,792 polys
9,800 tris
Diffuse, Specular and Illumination texture 1024×2048 (I removed the normal texture as it as not really needed)
LOD model with 512×512 texture.
Same in-game stats as the Sports Stadium.
*NOTE* all shadow and texture bugs from first version have been fixed. You should be able to plop this asset with no concern of render artifacts. YAY!