Dutch Windmill (LoM) [ELEC]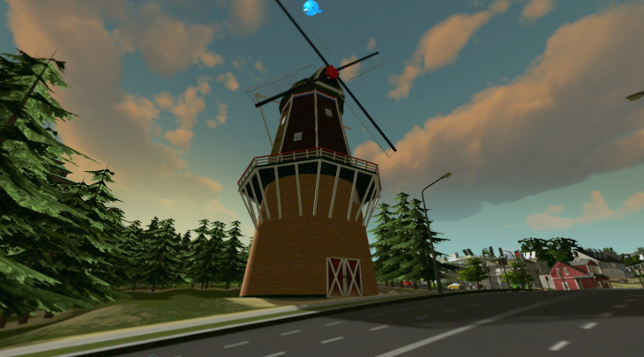 Author:
LegionOfMe
Last revision:
28 Jun at 16:44 2015 UTC
Description:
Original model:
Dutch Windmill – Dutch Landmarks by Bonzodoggie
The change:
The original is a Unique Building. I thought this is way too beautiful to have it only once in my city, so I made it into a working Windmill that actually produces power.
Features:
o Custom Icon preview
o Custom tooltip preview
o Custom snapshot preview
For this process of repurposing the model, I used these awesome mods:
Asset ItemClass Changer by Snow_Cat
Building AI Changer by Cerebellum
Asset UI Priority Changer by Snow_Cat
Mod Tools by BloodyPenguin/nlight
Thanks for creating these awesome mods.
Major Stats:
Size: 2×2
Construction cost: 4000
Maintenance Cost: 250
Power Output: up to 8 MW
Noise Accumulation: 5
Noise Radius: 2
Pollution Accumulation: 0
Pollution Radius: 0
Before commenting, please note:
No asset needs different stats, PLAYERS want different stats, depending on how they play this game. So if you feel this asset is OP, feel free to adjust stats for your individual needs yourself. Unless all your fingers are broken, you are able to do this for yourself in the game's asset editor – then again, if your fingers were broken, you could not make a comment.