Blue Bird Mansion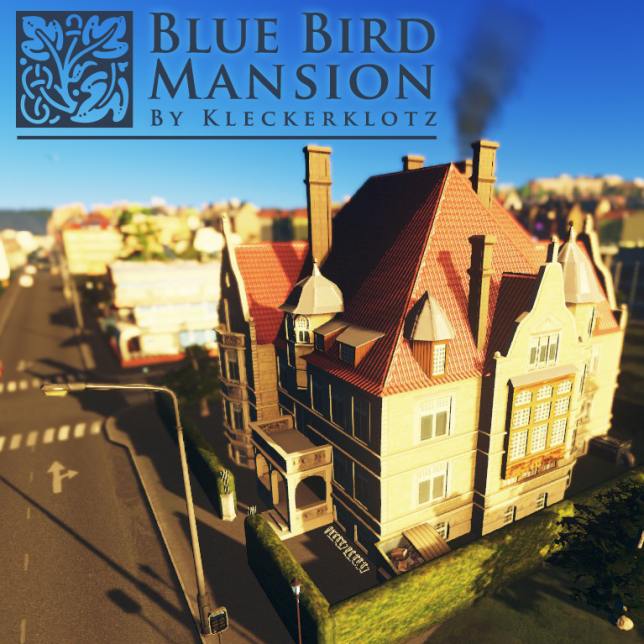 Description:
German art nouveau mansion. Reference is from Leipzig, which is famous for it's "Gründerzeit" buildings.
Model comes with standard props. Street alignment is on balcony side and second entrance to the left. Looks best placed on a corner street.
Quite high poly model and big textures. Lots of details comes with costs. Selfmade textures from scratch. A few details are from textures.com.
Level 5 Low Density Residential
Tris 5.677
LOD 155
Texture 2048 x 1024px (d,s,i,n)
LOD Tex 512 x 512px (d,s)
Have fun