C's Freshly!(Tropic)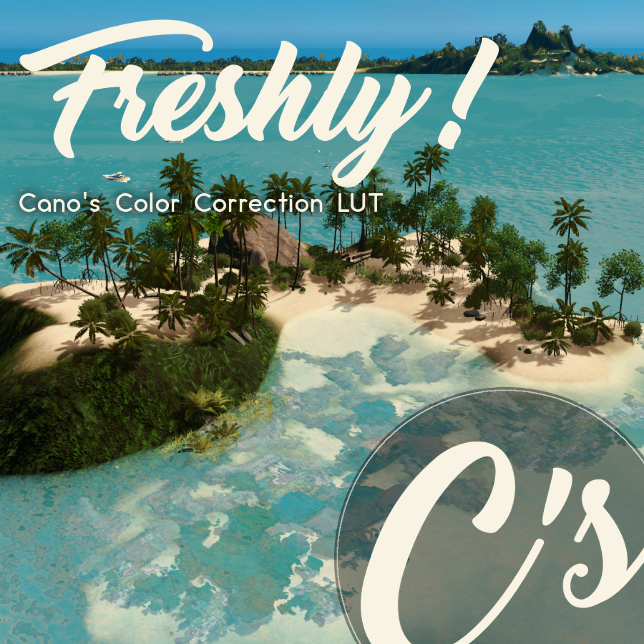 Author:
Cano
Last revision:
5 Jul at 04:38 2017 UTC
Description:
For the beach resort! Midsummer's!
The color to fully enjoy colorful rich nature!
My LUT and the theme I made are adjusted by a set. Please use my LUT from the collection page to look the same.
***All my work is a tropical environment.
And since I am doing yellow adjustment without using "Daylight Classic"Mod, it should look different color in other environments.
Although it is not a problem in the histogram, it is considerably brighter in a white building,
so If you feel that using this LUT is too bright, please use MOD to adjust the brightness together.
("TimeWarp" or "Ultimate Eyecandy")
**Used in my screenshot** MOD for better picture quality
http://steamcommunity.com/sharedfiles/filedetails/?id=964264061