I96/I94 (Detroit, Michigan) Realistic 1:1 scale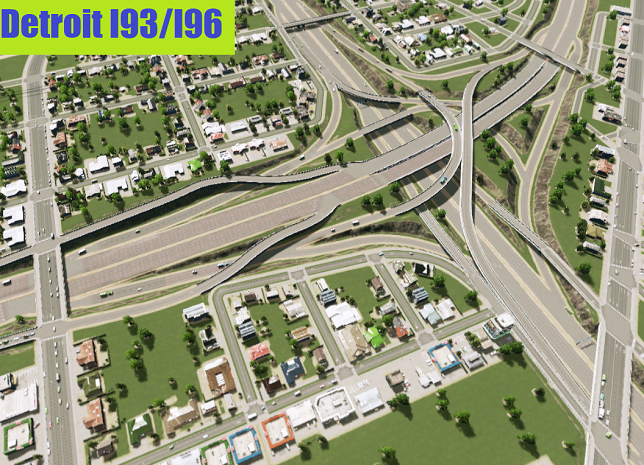 Author:
Pamani
Last revision:
10 Jul at 16:19 2017 UTC
Description:
This is my second interchange from Detroit, Michigan
Real world location : https://www.google.fr/maps/@42.3499024,-83.097937,16z
It is a 4 level sunken stack interchange but the left turn ramps are a bit offcentered, which allow the interchange to be less high.
It is also a service interchange as ramps connect in and out of both highways.
I tried to make as close as possible from its realworld counterpart.
In order to do that I buit the whole road layout of the surrounding neighborhoods to use as a guideline.
The scale is 1:1, it is 100% precise thanks to measurments on Google Earth.
Mods needed in order to place it properly :
Sharp Junction Angles
NoPillars ( v1.1+ compatible )
Move It! (to fix pillars problems)
Fine Road Tool
Network Extensions 2