Sunset Villa Luxury Condos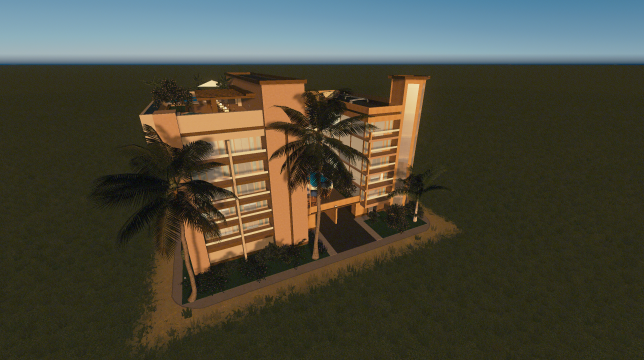 Description:
Sunset Villa Luxury Condos by infinitesworld…
This is my 1st residential asset. Low rise, high density luxury condos, since everyone is doing apartments and houses. I wanted to make something different, so I made this design from scratch.
8684 Triangles, includes reflective windows and lightmap, 5 color variations… so you're basically getting 5 different buildings.
This is a 4×4, Level 4 Residential growable. soon as I figure out how to make this building RICO compatible I'll do it.
Let me know if you guys been interested in low rise high density buildings of this style by rating and subscribing, I'll be willing to make more.