Sort Mod Settings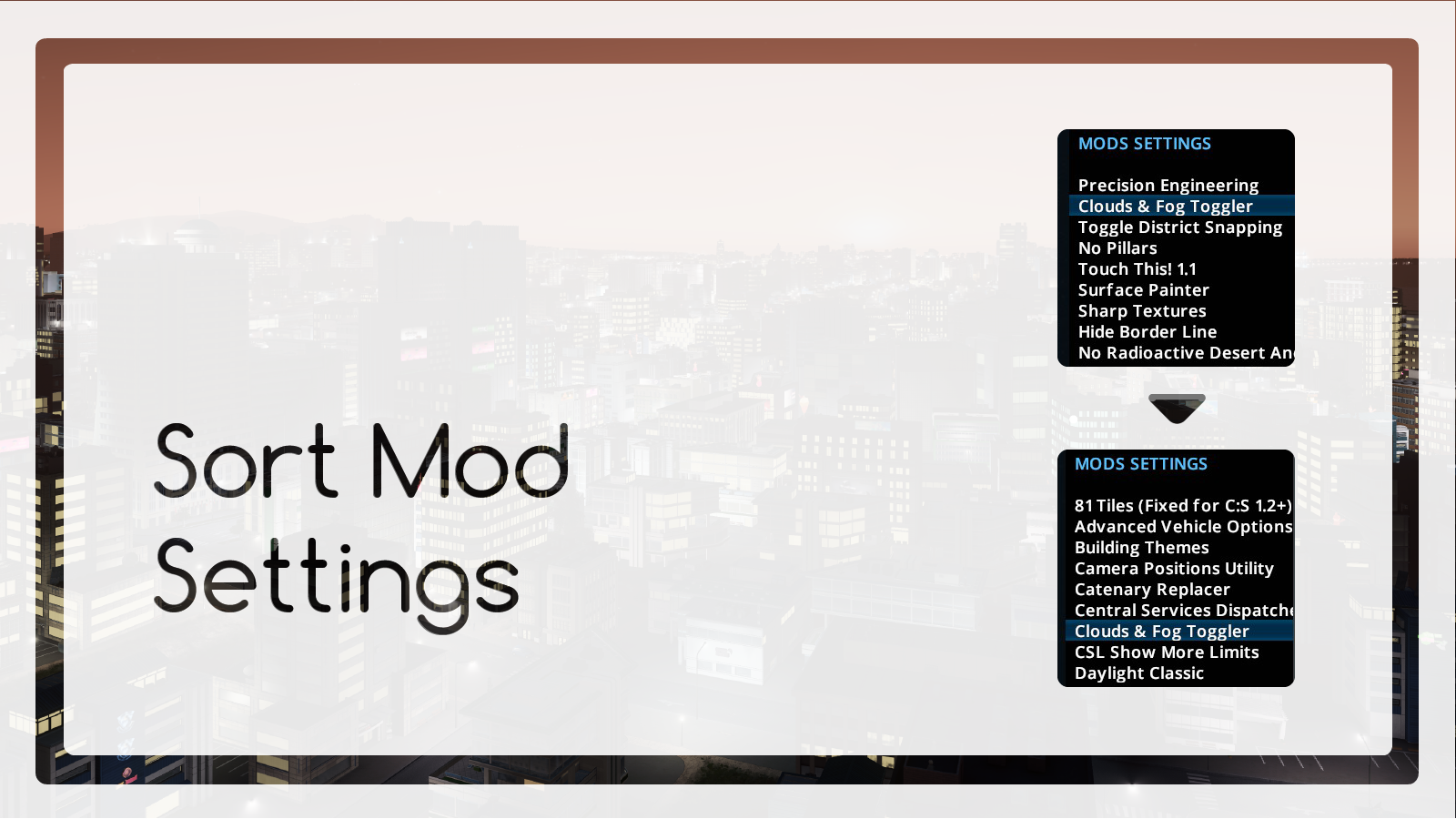 Author:
egi
Last revision:
15 Jul at 17:48 2017 UTC
Description:
Info
Mod Version: 1.1.0
Compatible Game Version: 1.7.2-f1
Code by: egi
Logo by: hase
Short Description
Sorts the 'Mod Settings' by name.
I waited since vanilla for this to happen.
But it seems that Colossal Order had more imported things to do.
After more than two years of pain, I sat down and made this minor improvement.
Hope you like it.
Made with the new https://github.com/pardeike/Harmony lib.
Code