Chernobyl Nuclear Power Plant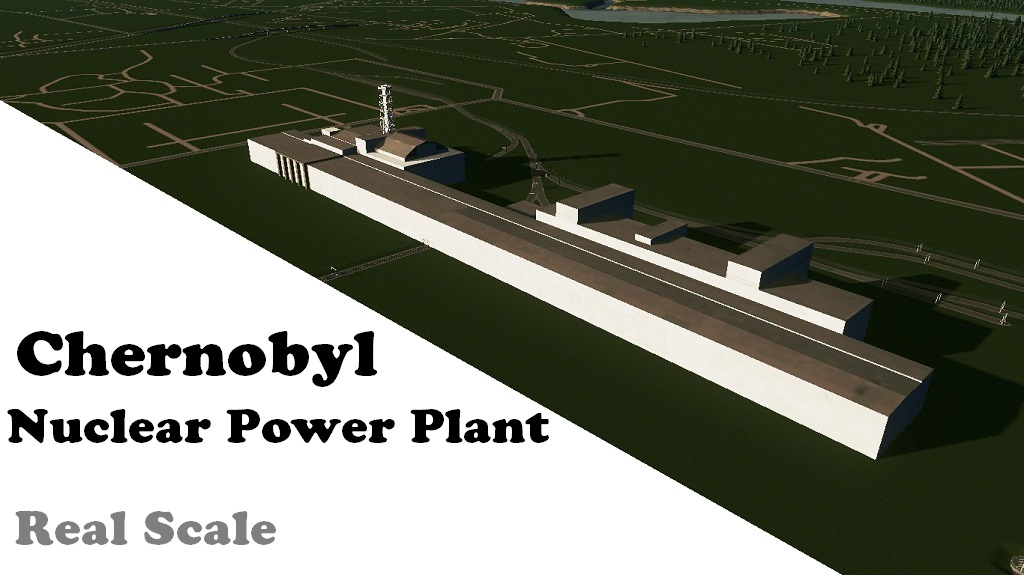 Description:
Low – Medium Quality
Short story
The Chernobyl Nuclear Power Plant or Chernobyl Nuclear Power Station (Russian: Чернобыльская АЭС им. В.И.Ленина) is a decommissioned nuclear power station near the city of Pripyat, Ukraine, 14.5 km (9.0 mi) northwest of the city of Chernobyl. Reactor No. 4 was the site of the Chernobyl disaster in 1986 and the power plant is now within a large restricted area known as the Chernobyl Exclusion Zone. Both the zone and the former power plant are administered by the State Agency of Ukraine of the Exclusion Zone. All four reactors have been shut down.
The V.I. Lenin Nuclear Power Station as it was known during the Soviet times, consisted of four reactors of type RBMK-1000, each capable of producing 1,000 megawatts (MW) of electric power (3.2 GW of thermal power), and the four together produced about 10% of Ukraine's electricity at the time of the accident.
Info model
Tris – ~10420
Textures – low, 256×256
LOD – ~3500 tris, 128х128 texture

Rate my Work!

Thank you for attention!