Modern Swing for Playgrounds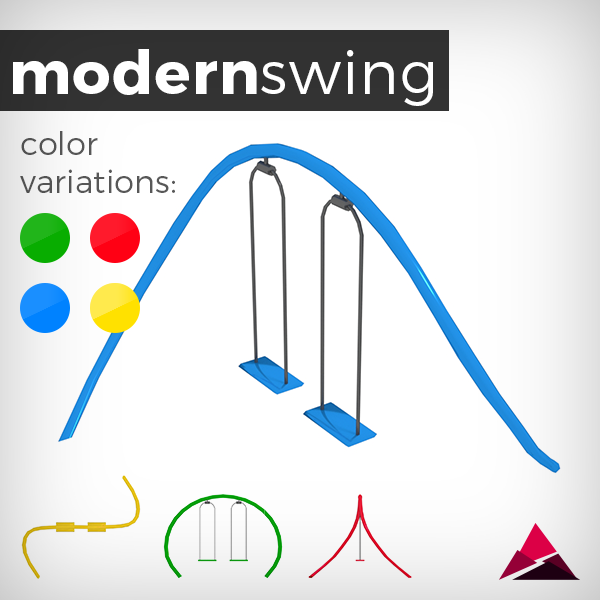 Author:
DeCzaah
Last revision:
13 Jul at 11:26 2017 UTC
Description:
Modern Playground Swing by DeCzaah
This is a modern designed swing. It works perfect for modern, inner city playgrounds. Stay tuned – there will be more awesome playground stuff!
The model contains
588 tris / LOD 176 tris
128x128px diffuse, specular and color textures and
4 random color variations, added ingame through the color texture.
It is placed in the "playground"-category.
It's a prop, so to find it in game, you need the more beautification mod!
enjoy!