Color Circles Pack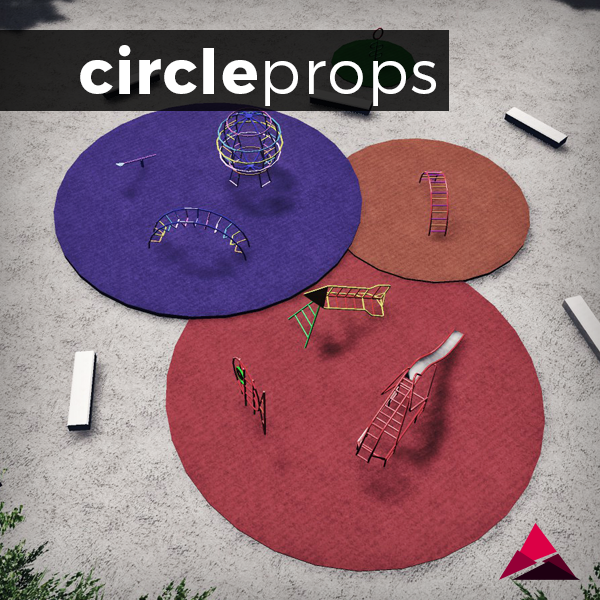 Author:
DeCzaah
Last revision:
13 Jul at 11:19 2017 UTC
Description:
Color Circles Pack by DeCzaah
These props are different rubber circles, inspired by the Atalaya Park in Spain, designed by G&C Arquitectos. There, they are made specially for playgrounds – but I can't wait what you figure out with them!
Be creative!
This package comes in 6 versions with
– 4m-, 8m- and 12m diameter versions and
– 2×4 color variations (warm: red, orange, yellow, green / cold: pink, purple, blue, turqoise).
The models have
46/70/94 tris, LOD 46/46/46 tris and
256 x 256px / 512 x 512px / 512px x 512px diffuse and normal textures.
You can find them at the "playground"-tab.
They are props, so to find them in game, you need the more beautification mod!
Also, I highly recomend the MoveIt! mod.
Real picture: http://www.landezine.com/index.php/2013/02/atalaya-park-by-gc-arquitectos/
enjoy!