Ploppable Surface Pack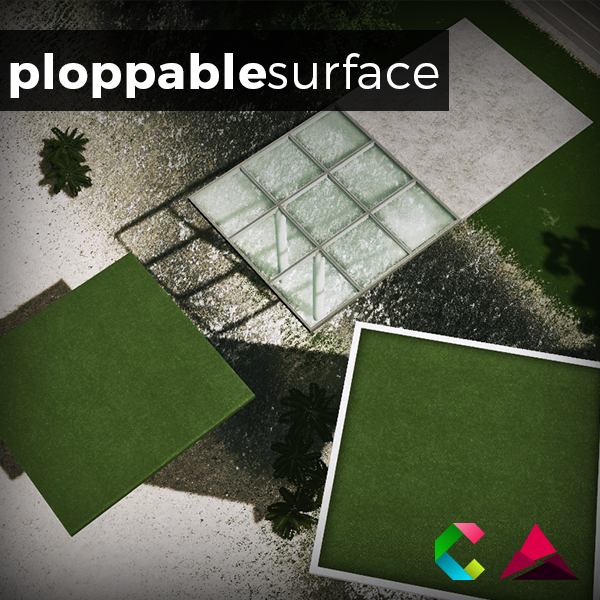 Author:
DeCzaah
Last revision:
14 Jul at 20:48 2017 UTC
Description:
Ploppable Surface Pack by DeCzaah
This asset is part of the the Cleyra – Custom Assets collection!
This is a pack of 7 ploppable surfaces (4x prop, 3x park), you can use for a maximum creativity! CreativeDEX had this awesome idea for that. Looking forward to see what he does with it at the end!
The models has
concrete + grass versions: 12 tris (park + prop)
glass version: 84 tris (only prop)
1024px x 1024px textures
They are props, so you need the MoreBeautification mod!
To move it, you need the MoveIt! mod!
You can find creativeDEX' Cleyra files, also many more assets made by him here.
enjoy!