5 Playgrounds Pack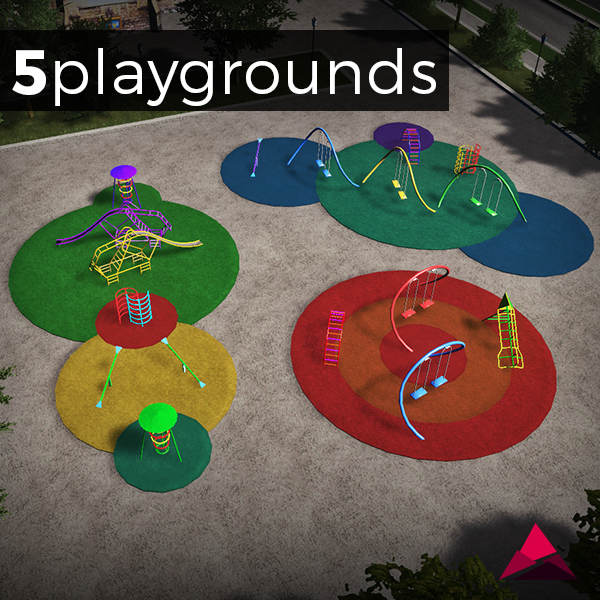 Author:
DeCzaah
Last revision:
13 Jul at 12:43 2017 UTC
Description:
5 Plagrounds Pack by DeCzaah
This is a pack with 5 playgrounds (german: Spielplatz / Spielplätze), made with my circles prop pack, my swing prop and with some of targa's playground props. Place them down in any angle, without aliging to roads.
But: it still has to be placed near a street (about 4 tiles max.) to make it available for services! Also, the rotation can be an issue that matters.
enjoy!