Grass #1 (High saturation) (by Breeze)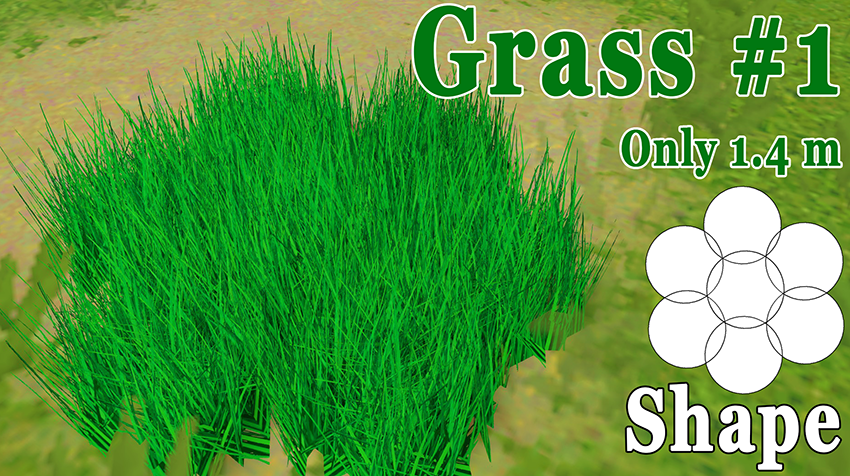 Author:
Breeze
Last revision:
19 Jul at 12:11 2015 UTC
Description:
I made the grass before. But this was too much polygons. So did it again.
I hope all of you satisfied.
Please press the rating button.
It will be a big help to me.
—————————————————————————————–
File name : Grass #1 (by Breeze)
Category : Tree
Ui priority : 367
Height : Only : 1.4m
Brightness value : Only 1.0
Tris : 320
Texture : 512 x 512
—————————————————————————————–
Breeze's Landscape tools collections Download link
▼
http://steamcommunity.com/sharedfiles/filedetails/?id=442658775
Breeze's Buildings collections Download link
▼
http://steamcommunity.com/sharedfiles/filedetails/?id=458153639
Breeze's Artwork link
▼
http://steamcommunity.com/id/breezekorea/images/?appid=255710
Breeze's Speed Build Video link
▼
http://steamcommunity.com/id/breezekorea/videos/?appid=255710